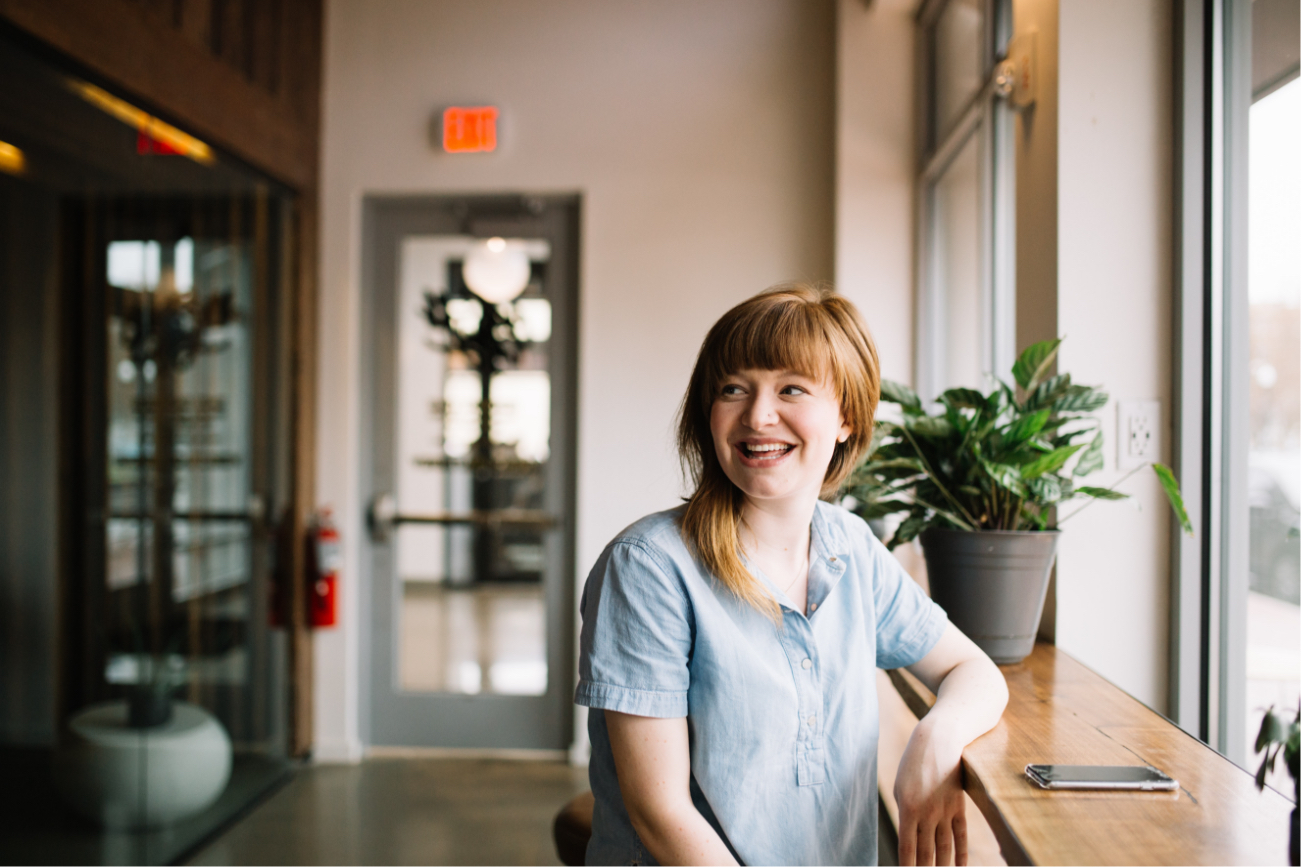 Smarter Graduate
Untangling Your Career Choices, Degree Paths, & Student Loans
We want to help you understand your lifetime financial picture before you make the largest investment of your life – college!
Smarter Graduate arms you with vital information to make the right career choices for you and your financial future. Smarter Graduate helps boost your lifetime earnings and retirement savings, and cuts down on the time you'll spend paying off student loans by highlighting the best career path for you.
Making college, career, and student loan choices is stressful, and making the wrong choice could cost you hundreds of thousands of dollars. We think it's important for you to have clarity in your choices by removing the uncertainty and stress from your career and college choices.
Smarter Graduate began because there wasn't a single tool out there that could tell you what your college, degree, and career choices would mean for your financial future. Student loans can follow you forever – really, forever – so understanding exactly what you are paying for, how long and how much you will be paying, and what the return on that investment will be is paramount.
Smarter Graduate was ultimately built to be a planning tool, a look into your future, and a way for students and career-changers alike to get the information they need to make an informed decision about the best career path and the rest of their lives.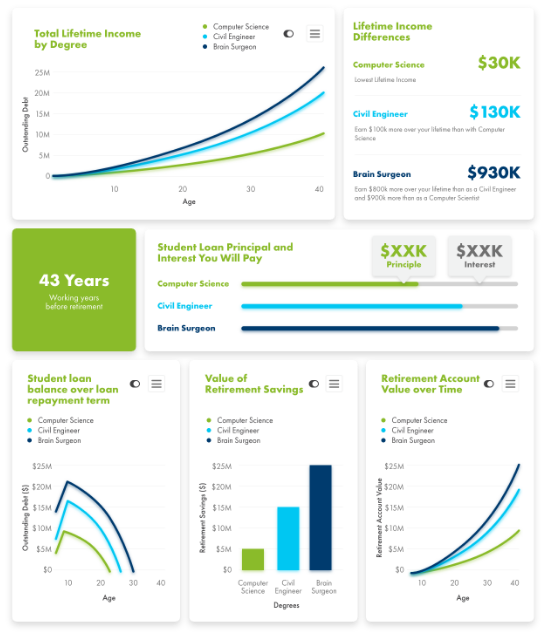 Who is Smarter Graduate For?
Smarter Graduate was developed for three main groups – students, career-changers, and career counselors or ISDs.
Smarter Graduate was developed to address all of the uncertainty around college picks, student loans, and career paths. Student advisers may be able to help, but that's only after you're attending their college. The same goes for financial aid offices and career fairs. We wanted to give our users the information and knowledge they need to make a smart choice before they actually have to make a choice.
Smarter Graduate helps potential career-changers to compare their current career with other career paths, including the costs of going back to college, timelines, industry growth, and expected income. Most adults will change careers five times throughout their working lifetime – make sure you are doing it smarter.
For Career Counselors & ISDs
Smarter Graduate lets you create profiles for all of your clients or students and helps each of them understand their career choices and career changes. The key functional difference between a student account and ISD or counselor account is that the account owner can create lists for their students or clients. We wanted to create a tool that not only helps individuals make smarter college and career choices, but also assists those who guide others to have the best information available.
"I wish I knew then what I know now…"
With Smarter Graduate –You Can.
Your lifetime income in different career paths
Your lifetime student loan total and payment
Your estimated retirement amounts
The costs and benefits of going back to college
Exactly when you'll break even in a new career
Compared incomes based on career path and location
Save and share your career analysis with anyone you like
I was unsure about how student loans would affect my career. Thanks, Smarter Graduate for taking away that uncertainty."
Shane, 20
Art History Student
I've been a RN for 10 years and needed a change. Smarter Graduate made it easy to figure out my way forward. Thanks!"
Ella, 35
NP Program
I was undecided between flight school and an engineering career. Now that I've seen the comparisons, I know what I want to do."
Mauricio, 20
Engineering Student
Please contact us at [email protected] or using the form below with any questions, and we'll get back to you within 24 hours.